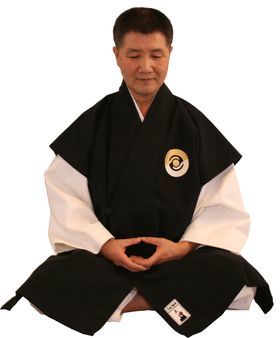 Hello all dear members.
Hello all dear members.

I hope everyone is well and train good Taekwondo.

I've just been in Korea to attend a chairman meeting with Kukkiwon President. I was an advisor to which way is best for Taekwondo in the future.

I think the most important point is Dan Taekwondo Diplom. Because there are many who order, without having taken the test in technique and theory. They give it as a gift or souvenir.
The problem is that Kukkiwon must accept the information provided, without being able to verify that the information are correct. Such evasion of the rules is dangerous for the future of Taekwondo, because it leads to lowering quality of Taekwondo.

Other things are doboks and belts. Today, there are no rules for dobok and belt. For example; many have written text on the dobok - they create a pattern or write their own name / name of the country - on the bum! I think it's a big mistake.
His own name, or the name of the country must be written on the front - on the heart side!

Some members take the belt just once around, or they take it twice around without crossing the belt behind.
This is wrong. The belt must be about two times and then at the same time it must be crossed on the back.
I know that all TTU-members understand why.

I had personal conversations with the President of Kukkiwon, Grand Master Kang Won Sik, two times. He agrees that the dobok must reflect the Korean lifestyle and culture. He would like to see TTU-doboks, so I deposited samples in all suits and belts. He thought it was very nice and good doboks.

So I hope every TaeKwonDo-member who train, are using TTU-dobok. I also wish that Kukkiwon will decide to switch Mudo-Taekwondo-doboks like TTU. So I'm glad that after this trip I have a positive view on the future of Taekwondo.

Now it is almost cold winter and soon it will be Christmas. I hope you all look after your health, and that you get a good ending to 2010!

Hope to see you at Wintercamp in Ski - and in Bergen.

Many greetings from Grand Master Cho Woon Sup.